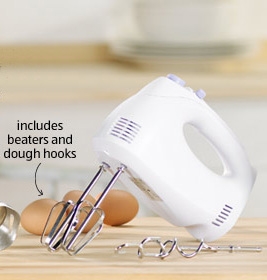 Yesterday was one of those sucky days that sucked from the time I woke up (455am) until bedtime and then another wake up at 1130pm just to add insult to injury. It really was a long day!!
These are things I found to love yesterday as I tried desperately to find the positives!!
My dishwasher.
My $12 hand mixer from Aldi
Betty Crocker cake mix surely even Martha herself must turn to a packet if she has a baking fail.
Love love love this song turned up loud!!
The best thing I have seen on tv in a long time!! I have seen this clip a few times (thanks to some late night tv watching with a cranky baby!!) and it still blows me away!!
Linking up my random list with
Kirsty from My Home Truths for I Must Confess
and
One Mother Hen
for #openslather.